Telecommunications
This series includes the titles listed below.
Forthcoming Telecommunications Books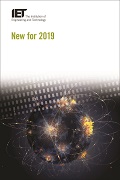 Author: Dr. Arun K. Majumdar, Dr. Zabih Ghassemlooy & Dr. A. Arockia Bazil Raj (eds.)

Year: 2019

Format: Hardback

Product Code: PBTE0780

ISBN: 978-1-78561-415-6

Pagination: c.500pp
£81.25 Member price
£125.00

Full price
Related publications
All books are published casebound except where stated otherwise, in size 234 x 156 mm.
For sales enquiries about any of our books please email sales@theiet.org. If you would like to submit a proposal for a new book, or for any other questions relating to our books, please email books@theiet.org.