Principles and Applications of Free Space Optical Communications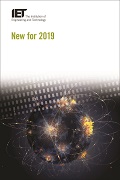 Author: Dr. Arun K. Majumdar, Dr. Zabih Ghassemlooy & Dr. A. Arockia Bazil Raj (eds.)

Year: 2019

Format: Hardback

Product Code: PBTE0780

ISBN: 978-1-78561-415-6

Pagination: c.500pp
£81.25 Member price
£125.00

Full price
Please call 01438 767328 to pre-order this item
Description
Free Space Optical (FSO) Communication uses light propagation in free space (air, outer space, and vacuum) to wirelessly transmit data for telecommunications and communication networking. FSO Communication is a key wireless and high-bandwidth technology for high speed large-capacity terrestrial and aerospace communications, which is often chosen as a complement or alternative to radio frequency communication. The propagating optical wave can be influenced negatively by random atmospheric changes such as wind speed, temperature, relative humidity, and pressure, thermal expansion, earthquakes, and high-rise buildings.
This edited book covers the principles, challenges, methodologies, techniques, and applications of Free Space Optical Communication for an audience of engineers, researchers, scientists, designers, and advanced students.
About the Editors

Dr. Arun K. Majumdar received a Ph.D in Electrical Engineering from the University of California, Irvine, an M.S in Electrical Engineering from the University of Texas, Austin, USA, and an M.Tech from the University of Calcutta, India. He has 30 years of R&D experience in the field of Free-Space Laser Communications.
Prof. Zabih Ghassemlooy received a Ph.D and MSc from the University of Manchester Institute of Science and Technology, UK. He heads the Northumbria Communications Research Laboratories as well as the Optical Communications Research Group within the Faculty, working in many advanced areas related to FSO communication systems over the last 20 years.
Dr. A. Arockia Bazil Raj received his Ph.D and M.E degrees from Anna University, Tamil Nadu, India. He is currently working in Electronics Engineering division of Defence Institute of Advanced Technology (DIAT), Pune, India. His research interests are FSO communication, RF-photonic, radar system design and digital signal processing.
Book readership
Written with engineers, researchers, scientists and designers in mind, this edited book is also a compelling read for advanced students in academia.
Book contents
This information is provisional and will be updated prior to publication
Chapter 1: Introduction to Free Space Optical (FSO) Communication - Arun Majumdar, Zabih Ghassemlooy, A. Bazil Raj
Chapter 2: Free-Space Optical Communication over Strong Atmospheric Turbulence Channels - Zhen Qu, Ivan B. Djordjevic
Chapter 3: Performance Analysis and Mitigation of Turbulence Effects Using Spatial Diversity Techniques in FSO Systems over Combined Channel - Prabu Krishnan
Chapter 4: Link Budget for a Terrestrial FSO link and Performance of Space Time Block Codes over FSO channels - Apexit Shah, Krithi K. N, Pallavi R. Kallapur, U. Shripathi Acharya
Chapter 5: FSO Channel-Atmospheric Attenuation and Refractive Index (Cn2) Modeling as the Function of Local Weather Data - Arockia Bazil Raj, Julian Cheng
Chapter 6: Spectral Analysis and Mitigation of Beam Wandering using Optical Spatial Filtering Technique in FSO Communication - Ucuk Darusalam, Fitri Zulkifli, Purnomo Sidi Priambodo, Eko Tjipto Rahardjo
Chapter 7: Characterization of Atmospheric Turbulence Effects and Their Mitigation Using Wavelet Based Signal Processing - Latsa Babu Pedireddi, Balaji Srinivasan
Chapter 8: All-Optical Relay-Assisted FSO Systems - Norhanis Aida Mohd Nor, MatejKomanec, Jan Bohata, Stanislav Zvanovec, Zabih Shassemlooy, Manav R. Bhatnagar, Mohammad-Ali Khalighi
Chapter 9: Optical Spatial Diversity for FSO Communications - Sujan Rajbhandari, Zahir Ahmad
Chapter 10: Analysis of the Effects of Aperture Averaging and Beam Width on a Partially Coherent Gaussian Beam over Free-Space Optical Communication Links - It Ee Lee, Zabih Ghassemlooy
Chapter 11: Relaying Techniques for Free Space Optical Communications - Mohammadreza Aminikashani, Murat Uysal
Chapter 12: Experimental Test of Maximum Likelihood Thresholds based on Kalman Filter Estimates in On-Off Keyed Laser Communications in Atmospheric Turbulence - William Brown, Bruce Wallin, Daniel Lesniewski, David Gooding, James Martin, Arun K. Majumdar
Chapter 13: Signal Encryption Strategies Based on Acousto-Optic Chaos and Mitigation of Phase Turbulence Using Encrypted Chaos Propagation - Monish R. Chatteree, Fares S. Almehmadi, Fathi H. Mohamed, Ali A. Mohamed
Chapter 14: Distributed Sensing with Free Space Optics - Timothy J. Brothers, Arun K. Majumdar
Chapter 15: Quantum Based Satellite Free Space Optical Communication and Microwave Photonics - Arockia Bazil Raj, Vishal Sharma, Subhashish Banerjee